Development, Manufacturing and Distribution
With our outstanding expertise, we operate a research institute which
develops products in pursuit of safety and efficacy through research and development.
With a focus on unique concepts, we manufacture our products with thoroughness,
from the selection of raw materials and ingredients and production process, up until the packaging.
We aim to deliver to our customers products of the highest quality and reliability.
We devote our efforts everyday to the development, manufacturing and distribution of the following products.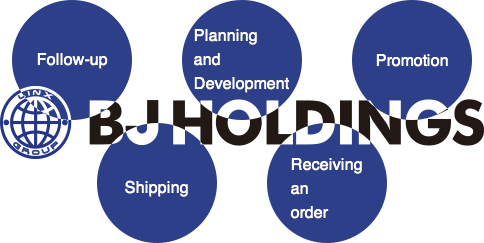 1. Cosmetics, Medical Equipment and Precision Equipment
2. Health food, Health implements, Beauty equipment
3. Environmental Hygiene and Solution Products
4. Various Everyday Lifestyle Products
5. Supplier of Global Brands
Global Ventures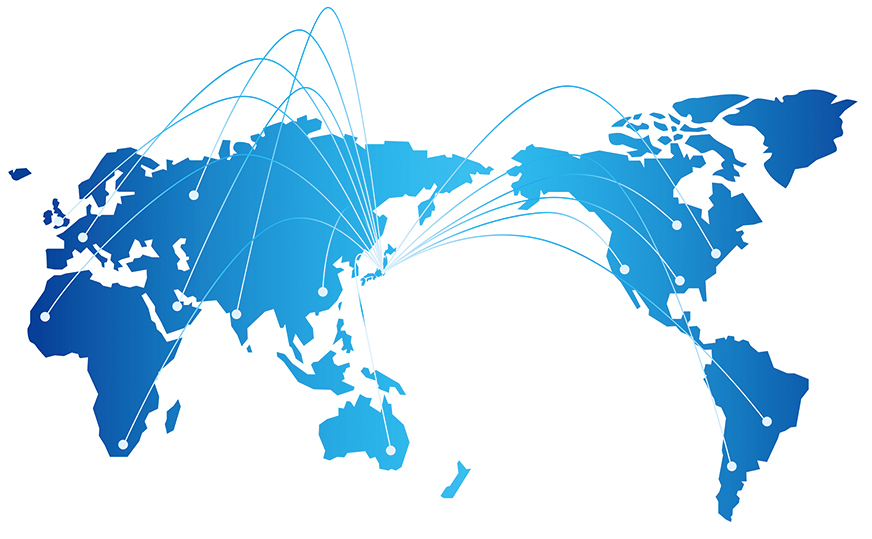 BJ HOLDINGS is strengthening partnerships with companies worldwide, and, with the vision of growing together,
expanding into a global business. We endeavor to continue to reinforce the global supply chain by strengthening the
reliable supply of materials and products internationally. In order to supply specifically products such as food additives, health foods, pharmaceutical raw materials and sharp materials reliably and safely, we aim to prevent mishaps and
supply concerns through smooth communication and information sharing with overseas enterprises, thus maintaining a deeper relationship of trust. We continue to utilize our unique skills and know-how to develop businesses with
strengths overseas, and aim to become a global company that contributes to the betterment of lives globally while
leading as a manufacturer.
OEM Manufacturing
In order to build partnerships that will continue to grow with our customers,
we will support every aspect of the business cycle, from planning, procurement of materials, production and
post-delivery quality adjustments, to renewals. In order to improve quality and add value for customers,
we adhere to a corporate attitude which values brand growth.
Many long-selling products are still being produced with partner companies.
OEM Introduction Records
7 Steps to Product Completion
STEP

1

Advance Arrangements

Please inform us of your desired products.
STEP

2

Project Review and Proposal

We will make suggestions according to your desired concept and raw materials.
STEP

3

Prototyping and Product Finalization

We develop complete images and prototypes and decide on products.
STEP

4

Quotation

You will receive a quotation once product specifications are finalized.
STEP

5

Contract and OrderingOnce you have fully accepted the quotation and confirmed the products,
we will begin ordering.
STEP

6

Production and ManufacturingIn addition to thorough manufacturing and quality control,
we pour our hearts into manufacturing.
STEP

7

Delivery

We will deliver the goods to the desired delivery date and location.
◎For further enquiries, please feel free to contact us.